Touring requires three things –
Planning, Planning, and more Planning
Get this right and everything else falls into place.
We know how to get trucks of touring PA, lighting and video loaded in, up, and working in a few hours and all safely out again after the show, day in and day out.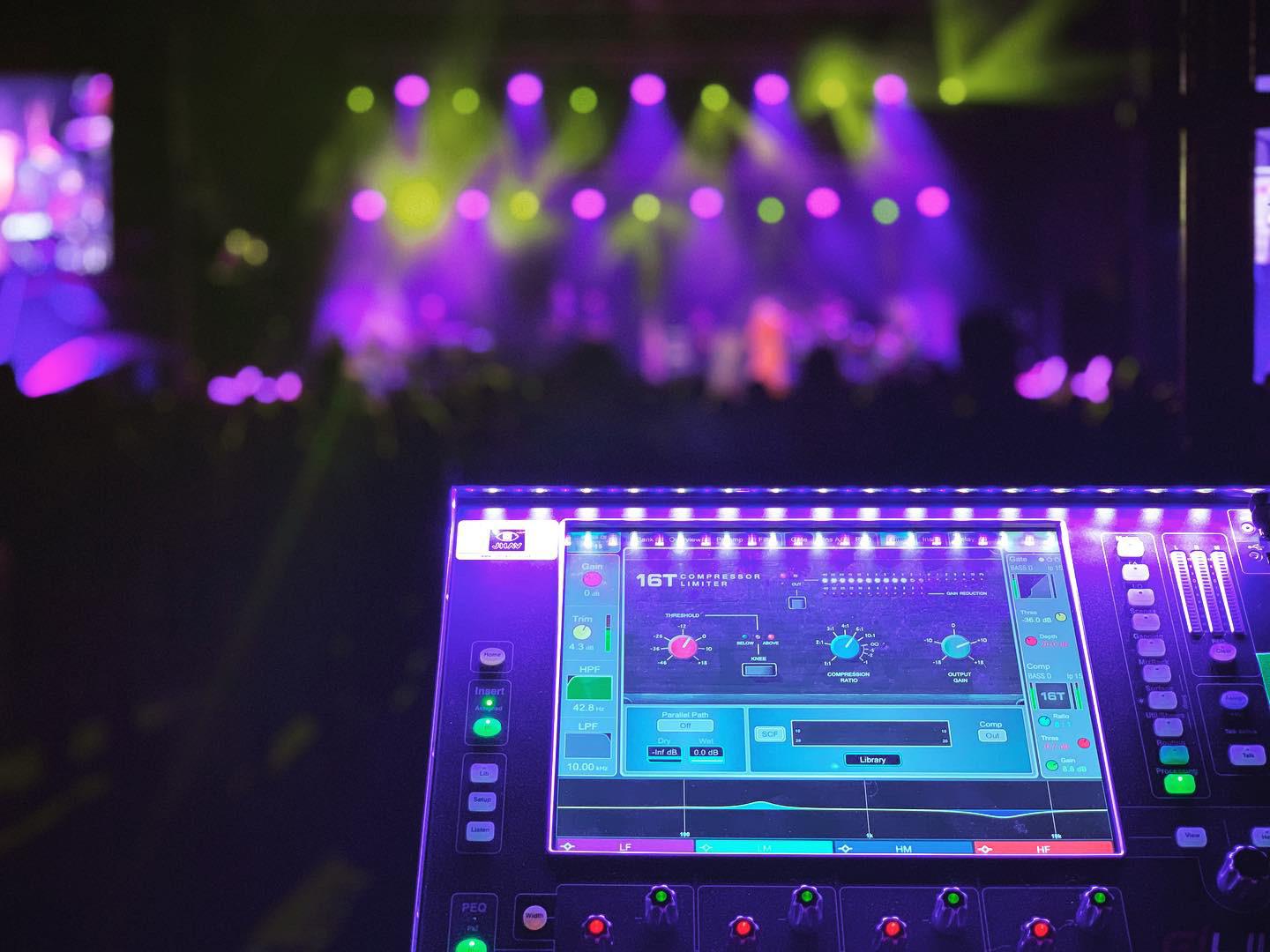 Live Music & Touring needs a solid backbone
When you're touring the nation, in venues of massively varying size and layout, you don't want to waste time re-making your touring system in the morning. We have always invested in d&b audiotechnik as our PA of choice for shows both big and small. This means we put the best tools in front of your technicians ensuring consistent quality across your entire tour.
It's easy to focus on the big ticket items, but when you're putting up the same system every night, any way of shaving minutes off of your build goes a long way towards increasing crew happiness and reducing your costs. We haven't scrimped on any aspect of our touring rigs, so that your crew can be in and out as quickly as possible, no matter the size of the show.
There's no such thing as a 'low quality' show when you work with us
We offer solutions from manufacturers including DiGiCo, Midas, and Allen & Heath, to ensure maximum audio quality at any budget. Keeping your artists and engineers working at the top of their game to give your audience the time of their life is our top priority.
We have a range of options and ideas to put your artist in the best possible light
We know lighting designers love to break the mould and innovate. At JHAV we help them make a mark, put the performer on an illuminated pedestal and make them shine.
We stock industry standard consoles and control gear by Chamsys and Avolites. We don't scrimp on dimming and electrical distribution systems, with custom distros to suit any touring requirement.
Our selection of luminaires is enormous:
Moving head spots, washes, beams, and hybrids by Chauvet, Martin and Robe
Tungsten and LED theatrical luminaires
A hefty selection of 'eye candy' like LED strip, effect panels, strobes, and more
Exterior-rated LED fixtures for festival stages
Like we said earlier, a good tour relies on having everything in order before you arrive at the first venue. JHAV HQ incorporates a full pre-production suite where technicians can prepare their gear, and artists can rehearse their show.
Posh toys as standard
When you're in the middle of a tour and far from home, you don't want to be worrying about whether your stage setup is going to work. We provide tried and tested gear for tours of any size, sure to put a smile on the faces of artists, engineers, and audience alike. This doesn't just mean enormous trucks of PA and lights, but also sensible small solutions to make your day easier when your tour fits into a splitter van.
Grab a coffee, give us a call and tell us your ideas